Fresh Corn-fed Free Range Whole chicken rubbed with Simon Gault's 'Flavours of India'
WHOLE CHICKEN - 'FLAVOURS OF INDIA' BY SIMON GAULT, 1.5 KG
Fresh Corn-fed Free Range Whole chicken rubbed with Simon Gault's 'Flavours of India' for an international taste experience in your own kitchen – exotic and delicious.
100% NEW ZEALAND RAISED CHICKEN
NO ARTIFICIAL COLOURS, FLAVOURS OR PRESERVATIVES
NO ADDED HORMONES
ANIMAL FRIENDLY FARMS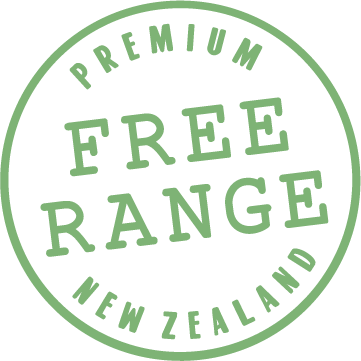 Ingredients
Corn-Fed Free Range Chicken (87%), Water, Salt, Spice Extracts, Potato Starch, Sugar, Citrus Fibre, Simon Gault Indian Seasoning (contains milk products).
CONTAINS: MILK AND MILK PRODUCTS
Handling Instructions
Do not wash fresh (or frozen) chicken.
Use separate boards for chopping raw chicken and other foods.
Wash hands and equipment thoroughly in hot soapy water after handling raw chicken.
Do not place cooked product on plates used for raw chicken.
Storage instructions
If Fresh
Always cover raw chicken and store it on the bottom shelf of the refrigerator below all other foods
Consume by the Best Before Date indicated
If Frozen
Consume within 12 months from the Best Before Date indicated
Thaw frozen chicken completely in a refrigerator or defrost in a microwave prior to cooking.
Do not thaw chicken on a bench or under running water.
Once thawed, cook within 24 hours.
Do not refreeze after thawing.
Cooking Instructions
This is a raw product and must be fully cooked before consumption.
Preheat oven to 180°C (360°F), if fan forced preheat oven to 160°C (320°F).  Oven rack should be in the middle of oven.
Remove chicken from bag prior to cooking and place in an oven proof dish.
Place oven proof dish on middle rack in the oven
Cook at the preheated temperature for 85 – 90 minutes.
A useful guide is to cook until the juices run clear. Best Practice is to use a meat thermometer and check the internal temperature has reached 82°C.
Remove chicken from oven and allow to rest for 10 minutes before carving
Country of Origin
Made in New Zealand from local and imported ingredients
TURK'S GUARANTEE
We guarantee that Turk's products meet some of the highest standards of quality, if you are not satisfied please contact us:
0800 4 TURKS  0800 4 88757
Nutritional information (based on edible portions only)
Serving per pack: 8
Average serve size: 125 grams
Per Serve
Per 100g
Energy
956kJ
765kJ
Protein
19.3g
15.5g
Fat
-Total
15.9g
12.8g
-Saturated
5.2g
4.2g
Carbohydrate
-Total
1.8g
1.5g
-Sugars
0.5g
0.4g
Sodium
559mg
447mg
[H] HALAL CERTIFIED
All values above are averages